A small halloween eco-terror horror story series in traditional ink on paper.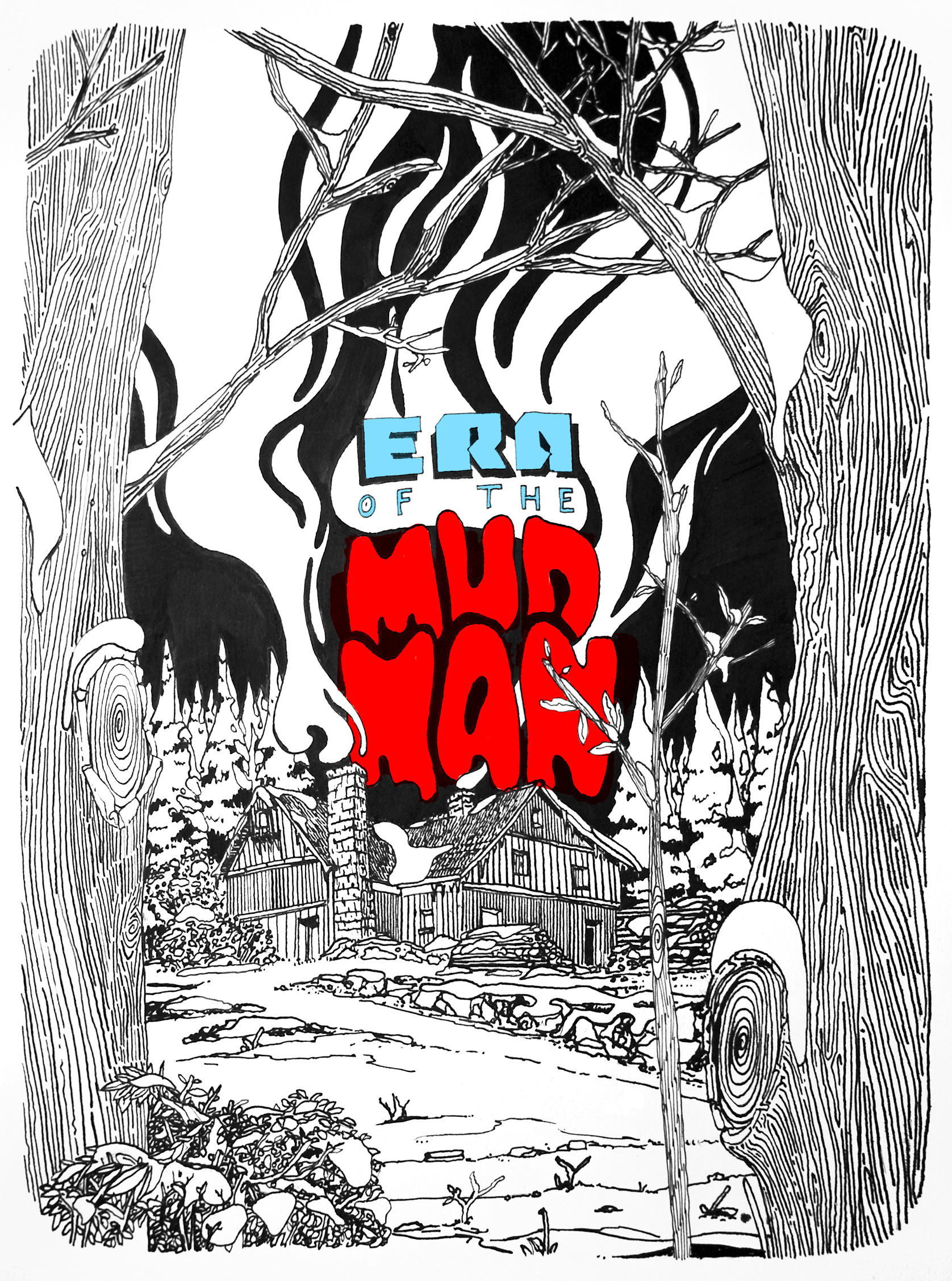 ERA OF THE MUD MAN
It is aftermath of a million sins. It is the disgust and tragedy of elements. The frozen tears of the children left with the mess. It is the earth taking sweet revenge.
THE SHRINE
If anyone knew of this place deep outside in the blackest forest, he could have seen the forecast of horrors in the snowman's acorn eyes. It could neither scream nor move but it could see its fate.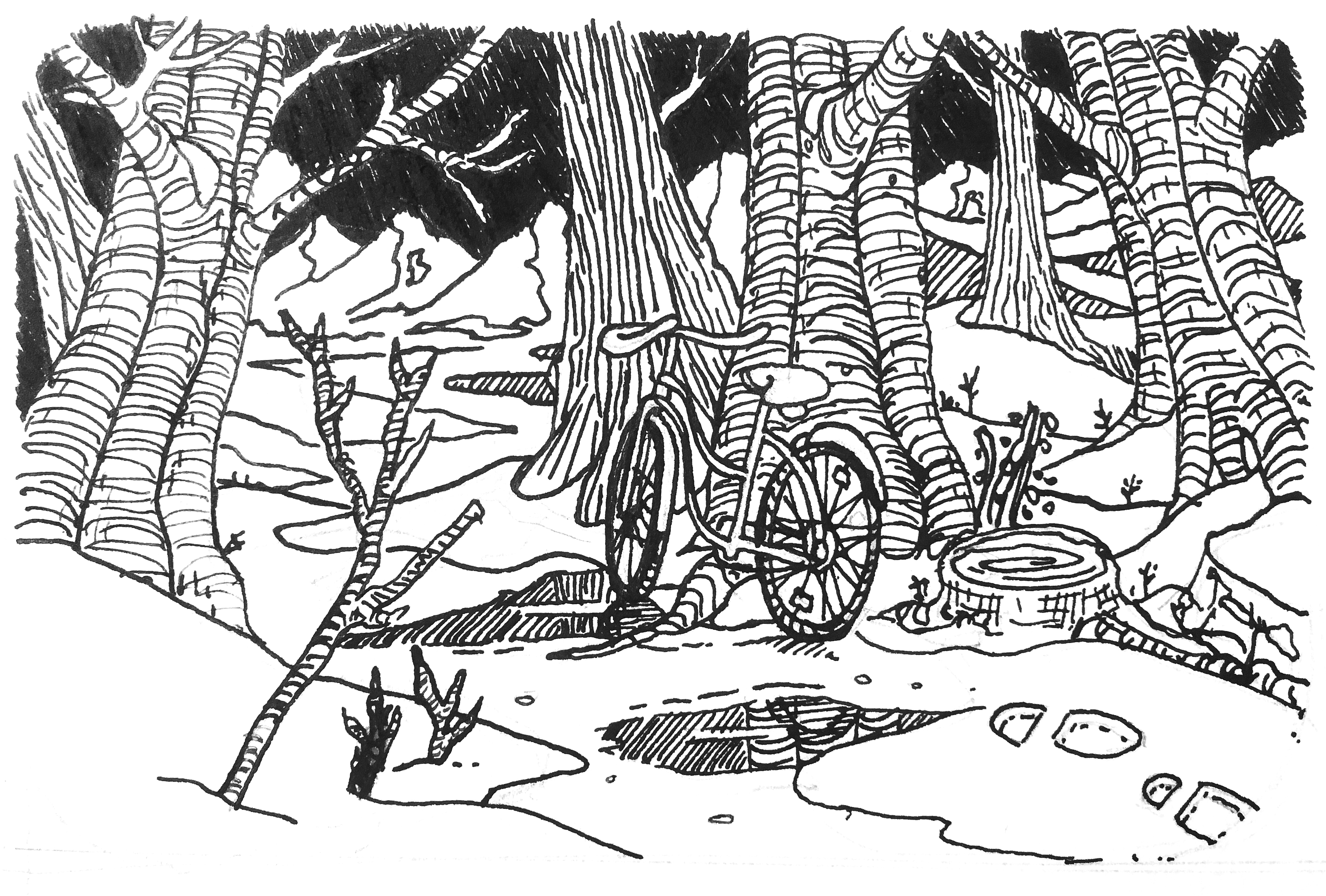 OUT ALONE
Unlike other kids Dustin loves the outdoors. Alone with his bike he explores the forests and hills around his home town. An unusually warm winter evening for being out in the forest alone ...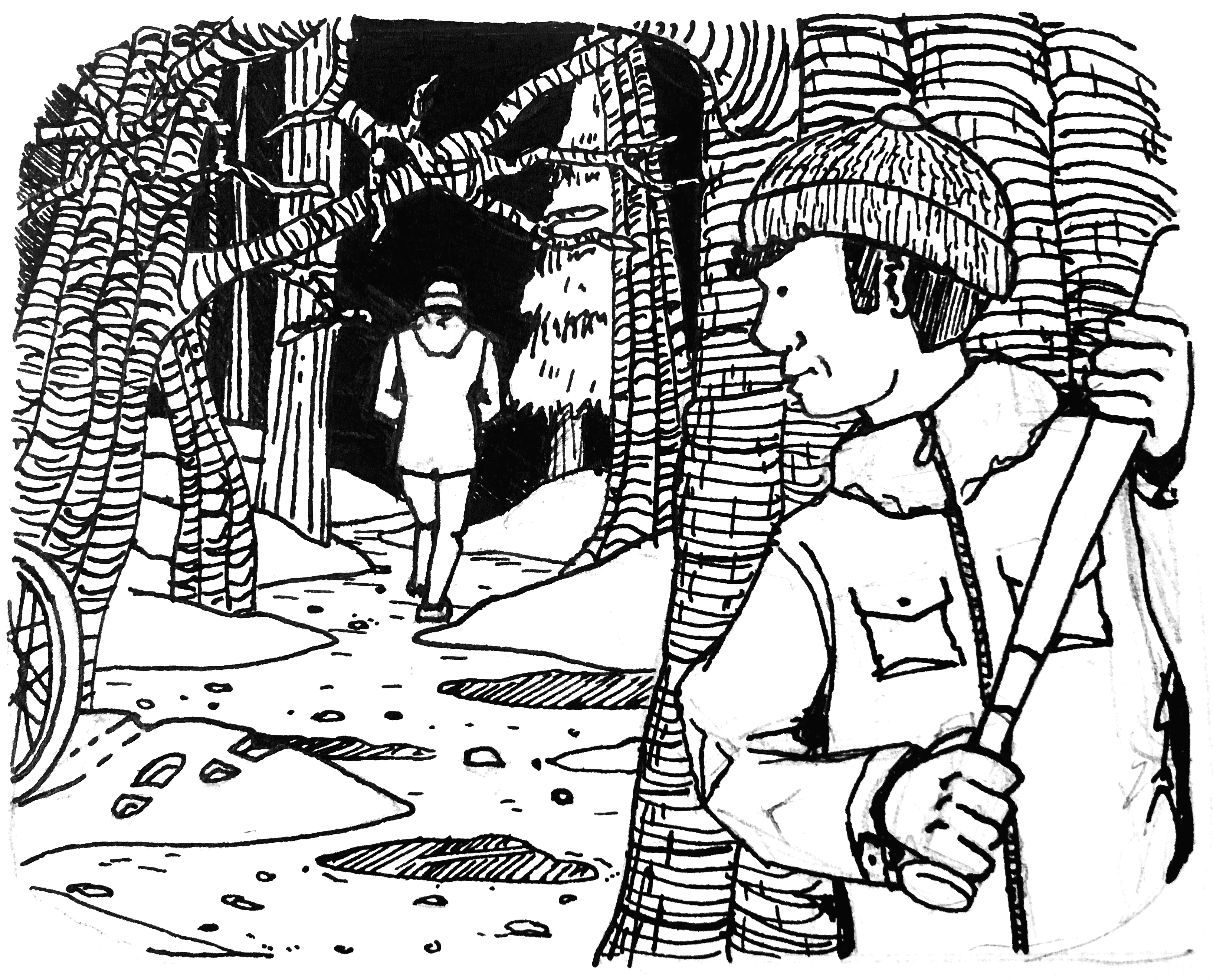 THE BULLIES
Nothing other than mocking him gets his classmates away from their video games. Until the day they decide to follow Dustin to his shrine.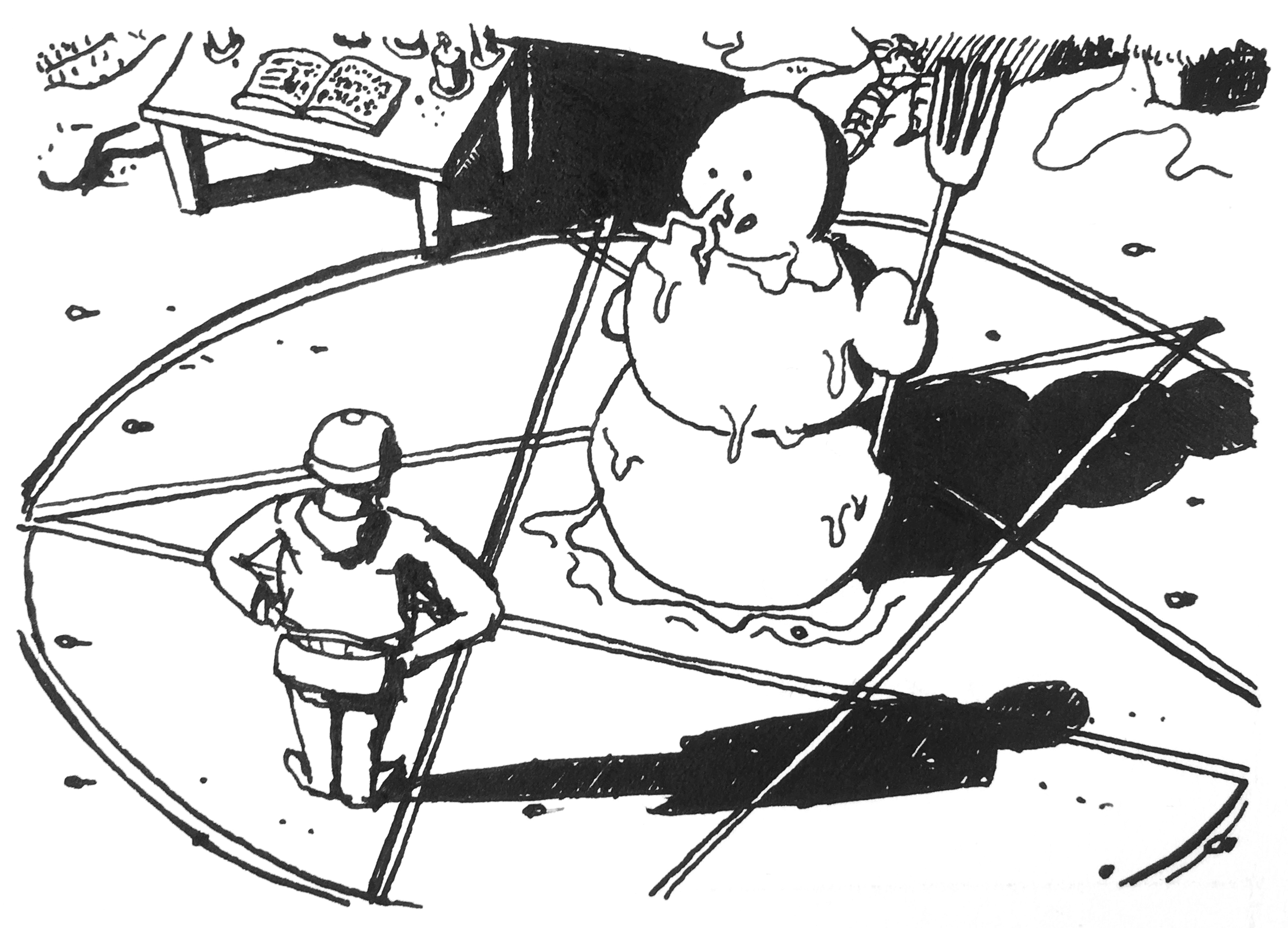 SPELLING THE SNOW
When he reached the glade, Dustin realized that no fresh snow had been falling and his snowman friend has started melting. The ritual night was supposed to be the next day, but he decided to act quick, before the warmth destroyed his work. It was already dawning.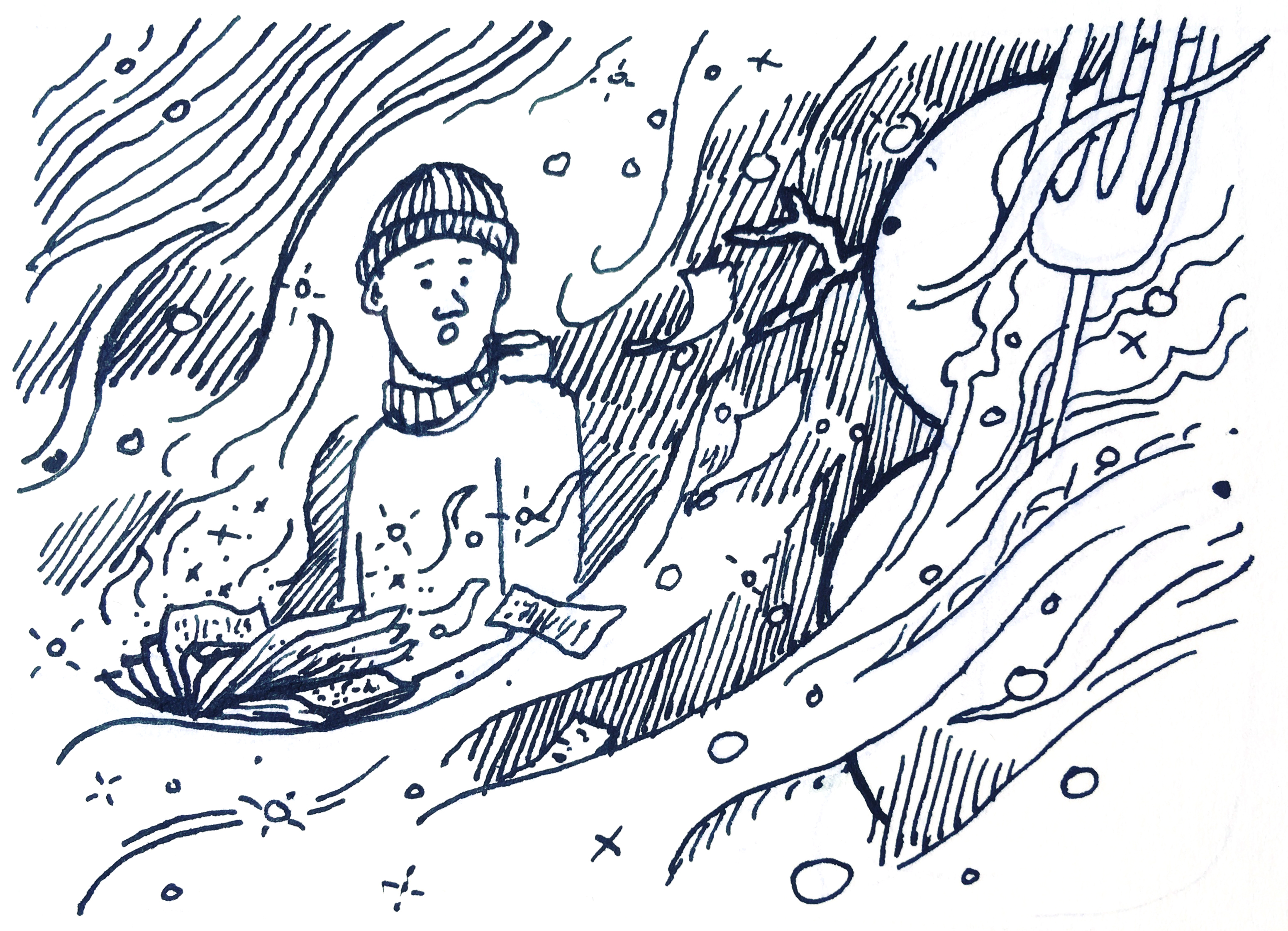 UNHOLY SPIRIT
Dustin knows the words he has to use: "redivive" - his voice determined and loud, as fresh snow starts to fall: "amicus". He wanders around the outer circle of the pentagram on the floor. "NIVEUS" and a storm breaks loose.
... to be continued